"You will be able to realize your dream. I will support you."
Hits : 232
Registration Date : 2021-05-31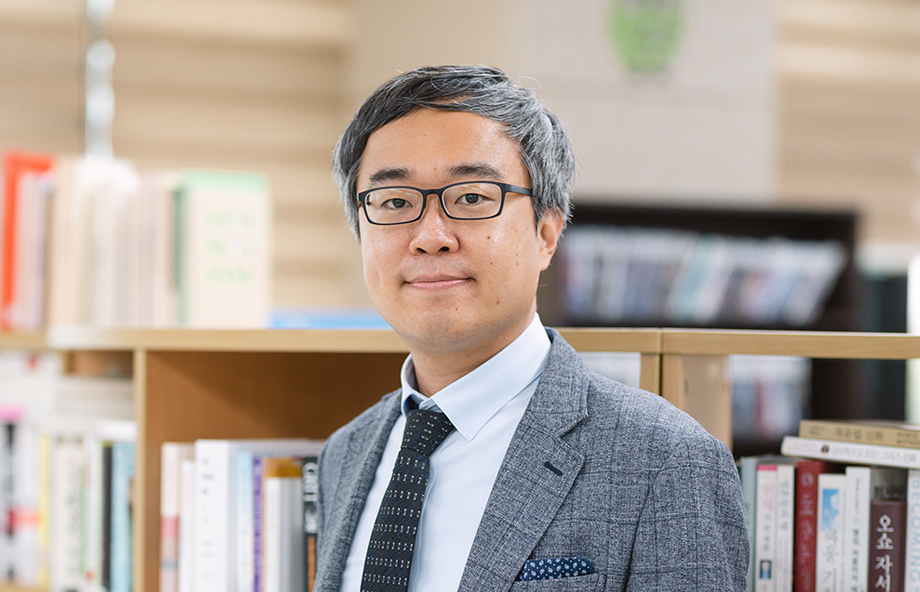 Reflections on Teaching
"You will be able to realize your dream. I will support you."
Professor Seo Dong-min (UST- Korea Institute of Science and Technology Information (KISTI) Campus)
Many people may remember the movie [Minority Report], which was released in 2002. The background of the movie was the future of 2054 where data to predict future crimes are used. It's the job of the protagonist, John Anderton, to predict a crime and catch the criminals before they happen. Professor Seo Dong-min watched this film and paid attention to 'what data can do and its infinite possibilities.' So, he got master's and doctorate degree in database. 11 years have passed since he joined KISTI as a data analyst, which has been a dream job from the day when he was young. Professor Seo conducts various activities, such as developing a data analysis system that helps researchers and companies performing big data analysis, nurturing younger students as UST faculty member, and teaching science knowledge to the public. As a result of continuous activities for a long time, the achievement was recognized and the Prime Minister's citation was awarded on the 54th Science and ICT Day.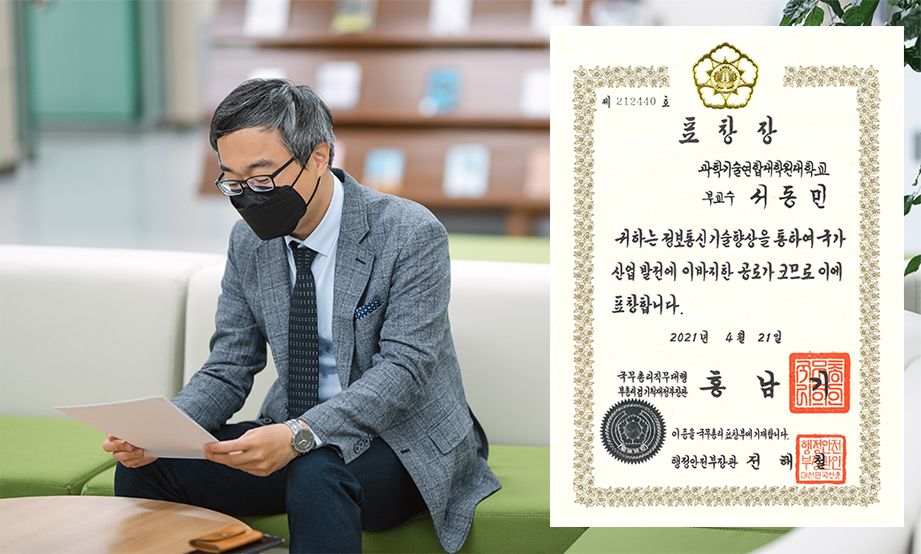 I want to make it easy for everyone to use data

"First of all, I sincerely thank the professors on the KISTI campus and UST headquarters for recommending me as candidates for the Prime Minister's citation on the 54th Science and ICT Day. I am so happy that it is the greatest award I have every received in my life. However, I don't think I received this award because I was better than other professors, and I think that it was given as an encouragement to continue to pursue the work I've been doing in a broader and deeper way."
The groundbreaking imagination that [Minority Report] showed 19 years ago was not just imagination. With the advent of the big data era, it is no exaggeration to say that data dominates our lives. With the expansion of digital economy, the vast amount of data we leave every day is now used in various fields such as finance, marketing, and healthcare. The key now is 'how to refine and analyze the data and use it appropriately'. Professor Seo dedicates himself to efficient data analysis and utilization.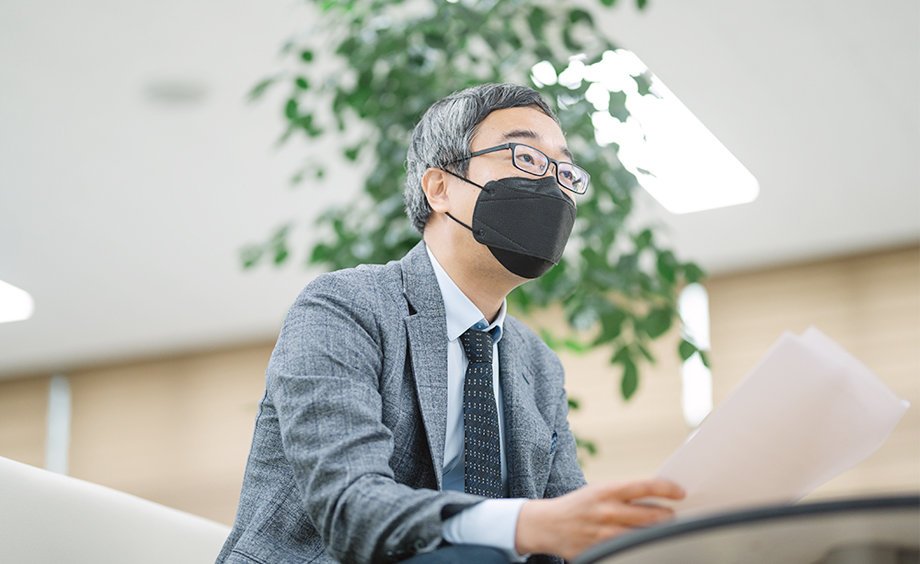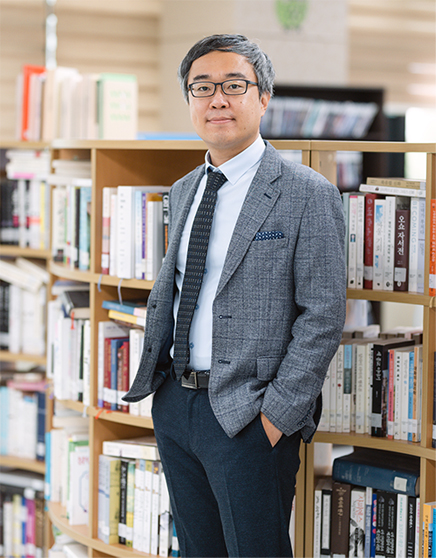 "Recently, as big data is used in various fields, the importance of a system that can efficiently analyze and visualize large-scale network data is increasing. Accordingly, KISTI developed a system that provides multidimensional analysis and visualization of large-scale networks based only on the relationship between actual data in order to help researchers and companies performing big data analysis."

Professor Seo felt difficulties and hardships in the process of developing the 'real relationship-based large-capacity network multidimensional analysis technology'. That is understandable as he took the 'research on network analysis technology', which is very different from his major 'relational database'.

"I wanted to move to another department but I accepted the situation and decided to move on. With the mind of a beginner, I performed the work given one by one."

This research, which started in 2016, promoted commercialization with publication of three SCIE papers, publication of 1 paper in international journal, publication of 1 paper in a journal registered in the National Research Foundation of Korea, registration of 4 domestic patents, registration of 12 programs and technology transfer to two companies.

"I think that researchers are not only responsible for technology development but also for achieving 'innovative growth', which forms a virtuous cycle structure by transferring the technology developed by the donation institute to the private sector and promoting commercialization. So, I tried to transfer the technology I developed to the private sector so that it could be commercialized."
One example is that a company located in Daejeon which took over Professor Seo's technology and commercialized it. The Korea Customs Service performs the task of sorting out high-risk cargo among cargoes entering Korea from overseas. Since there are so many items to be handled in a day, it is not possible to check them all. Sorting work is done based on the experience and know-how of licensed customs agents. Accordingly, the Korea Customs Service wanted to make a system that sorts out high-risk cargo by sharing/utilizing knowhow of experienced customs agents with other agents and the company and the company established the system utilizing professor Seo's technology.
Doing my best as a researcher and supporting the students to make their dreams come true as an educator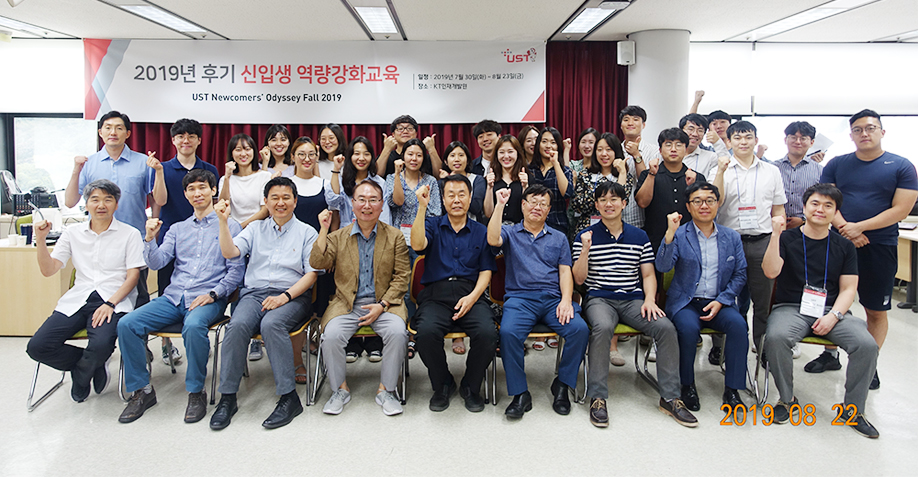 Professor Seo says that researchers should always try to 'make scientific knowledge popular' and 'cultivate next-generation researchers'. That is why he provides insights on the 4th Industrial Revolution to public officials at National Human Resources Development Institute, Local Human Resources Development Institute under the Ministry of the Interior and Safety, Human Resources Development Institute of Gyeongsang Province and Statistics Korea. In addition, KISTI Science Data School supports unemployed young people to advance into companies by accumulating practical skills related to the 4th Industrial Revolution. He has been working as a UST faculty member since 2015.

"I am having fun and meaningful moments with my students as a UST faculty member. The most memorable moment is in February of this year. I opened a general course called 'Python-based Big Data Analysis' in the first semester last year. Ahn Byung-cheol, an IT non-major at UST-KIMM Campus, took the class. The student wrote a paper using the big data analysis technology learned through my lectures as the lead author and published in the Journal of the Korean Society of Mechanical Engineers. I was really touched by him as he fully utilized what he learned from my lecture in his research and remembered me and delivered a good news even 6 months have past since he took the class."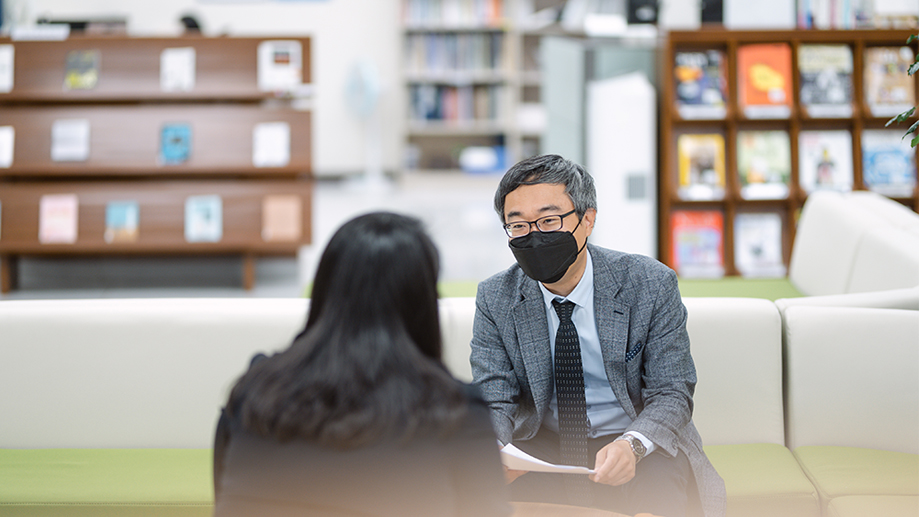 Professor Seo says that a good educator "is a person who should be greedy in terms of achieving goals and should not be greedy to nurture future researchers." In particular, he stressed that an educator should guide students to realize their dreams, rather than guide them to the dream of an educator. So, he always stands in front of students as a guide.

"I would like to give you some advice, citing my favorite actor Oh Jeong-se's words after he receives award at the 2020 Baeksang Arts Awards. Whatever you do, I hope you continue to do it. Don't blame yourself for failure. It is not your fault. If you just keep going, you will find comforts and rewards someday even when you do the same as usual. You will be able to realize your dream soon. I will support you."