Provide shooting and producing lecture videos necessary for classes at HD studio in the UST HQ.
Subjects and applications
UST faculty and regular subjects.
Applying method
Consultation with the person in charge.
Filming method
Short-term/regular shooting (at least two times)
Procedure
01

Telephone consultation with the person in charge. (You can consult in person when you visit)

02

Preparation and application of an application form.

04

Distribution completed. (Completed within 2 weeks)
Contact
042-865-2407 / jkseo@ust.ac.kr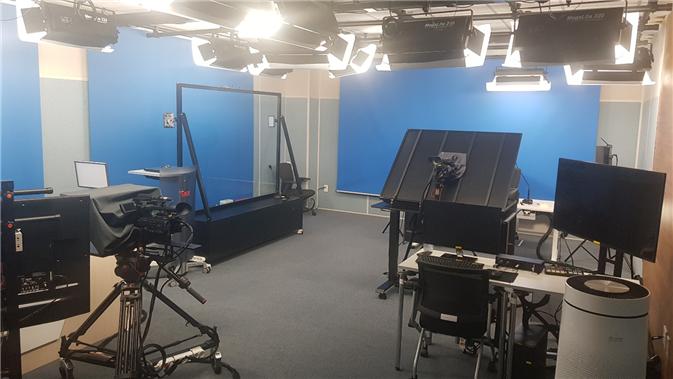 How to produce
After setting up webcam and microphone recording functions on your computer, you can access http://cmaker.ust.ac.kr to create lecture materials and class materials.
CMAKER – Main Function
Various stories can be produced by PPT, screen recording, etc.
Can record lectures using the blackboard tool.
Can be produced by dividing and mixing video and voice-type content.
Contact
042-865-2407 / jkseo@ust.ac.kr